Comprehensive Solutions
for Tour Operators
Alladyn is a software platform that includes a set of powerful tools and solutions for online travel sales. Increase your revenue by selling your travel products online with Alladyn
Comprehensive Solutions
for Tour Operators
Alladyn is a software platform that includes a set of powerful tools and solutions for online travel sales. Increase your revenue by selling your travel products online with Alladyn
Online Booking Engine for Your Existing Website
With our built-in booking tool, your clients will be able to book and pay for tours, hotels, flights and other travel services online. Transform your website into a highly profitable sales platform.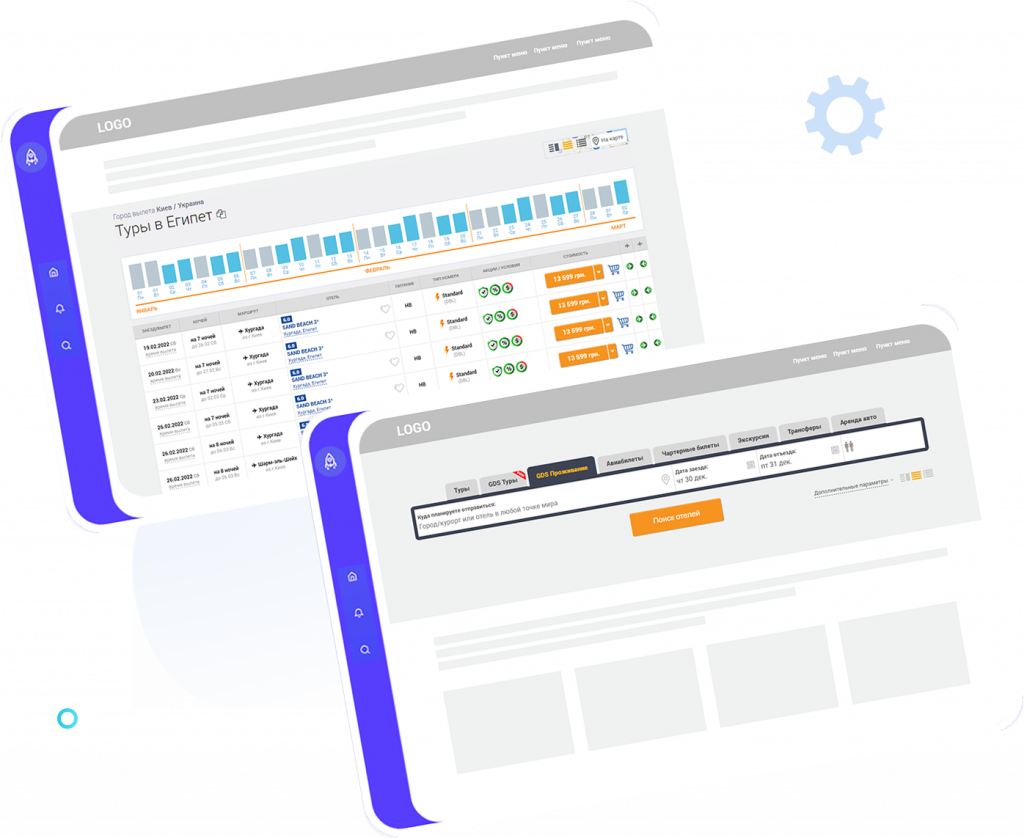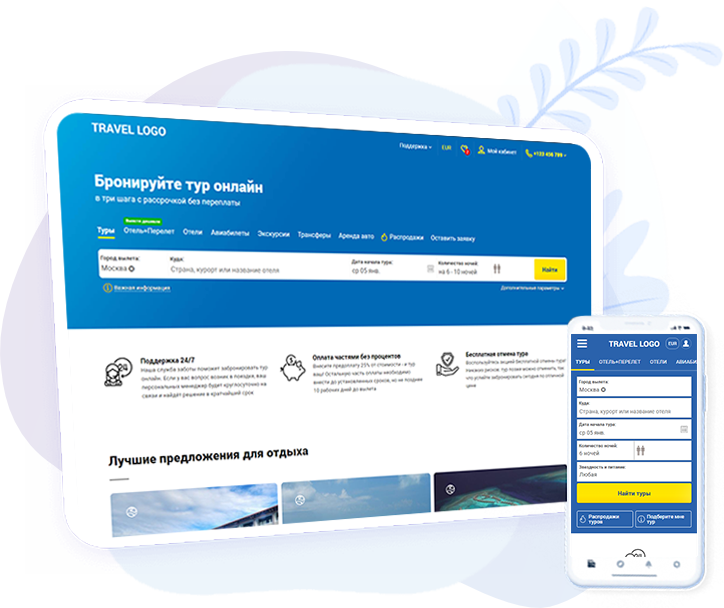 Ready to Use Website for Online Sales of Tours, Hotels, Flights and Other Services
Our customizable solution to increase your online sales.
Mobile Application for OnlineBooking
Travelers are increasingly booking their travel online with a smartphone or tablet. Travel agencies should not overlook this as one of the most important channels for generating sales.
Create your own mobile app (Android and iOS) for your B2B and B2C travel business, with our app builder: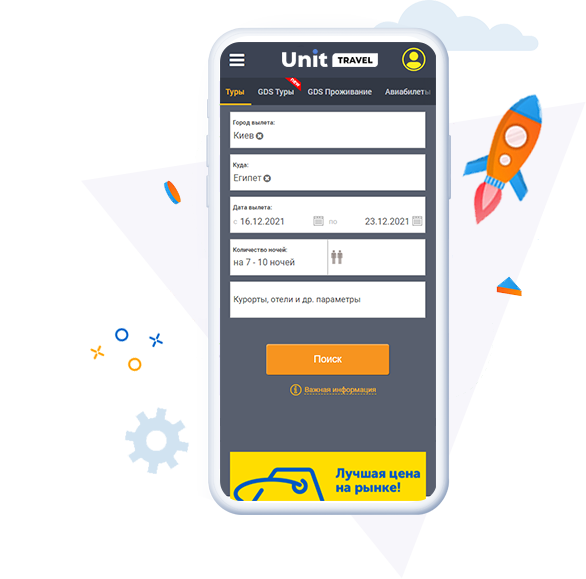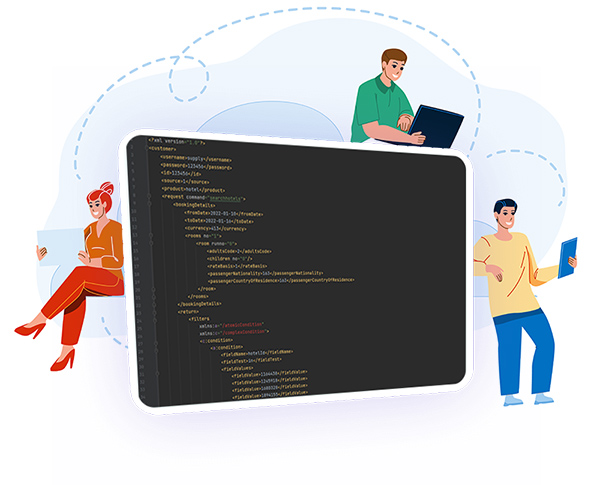 Open API XML/JSON Gateway for Integrations
Integrate all suppliers via a single, standardized XML/JSON interface. Our API allows you to integrate all available suppliers into your booking system. Data can be presented as JSON or XML for greater flexibility. Thanks to our integration API, you no longer need to manage, certify and maintain multiple API gateways from different suppliers, or to establish a linkage between their references. All of these problems are eliminated with a single API interface.
The B2B front-office to work with all tour operators and suppliers of travel services, supplying added profitability and enhancing client-focused processes. Our solution for agencies and corporate clients combines a user-friendly interface, fast search and a wide variety of online features.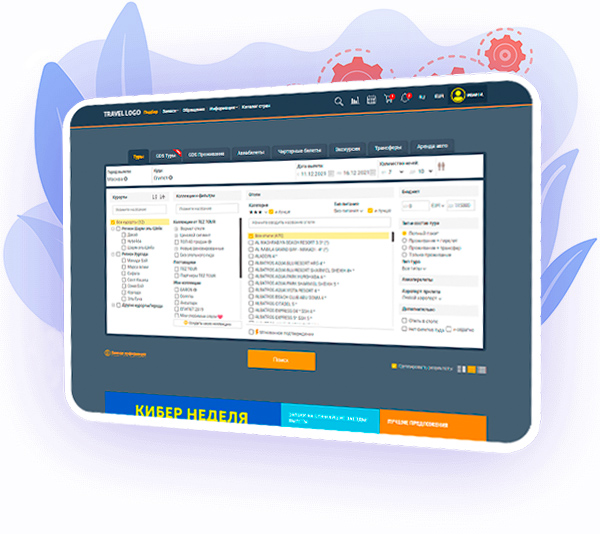 Build and Expand Your Service Portfolio
Tours
Hotels
Flights
Transfers
Excursions
Rent a car
Tours
Hotels
Flights
Transfers
Excursions
Rent a car

Grow With Us
No restrictions on the number of agents and subagents

One Stop for All Travel Services
Together with the elaborated
software
All Modules Available
Use as much modules, services, and suppliers in the system as you want

No Pay Per Lead
Sell through B2C website, B2B cabinet, B2B2C. B2B2B and API without limits

Effective Online Sales
Free connection of new integrations and support for existing suppliers' integrations

Support 24/7
Zero fees for hosting, support, or system upgrades